Honor Manufacturers' Warranties | Same-Day Response | FREE Estimates
If you have any questions, call us! You can expect us to respond the same day.
Replace Your Old, Torn Boat Tops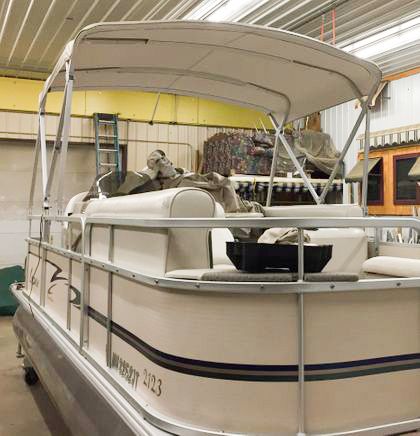 Has your boat top worn out, faded, or succumbed to a tear? Switch to the durable boat tops at CanvasTech, custom-fitted to your boat's specifications. We use digital measurements and plotting to ascertain the exact fit for the boat top, making it last longer and function excellently.
Pick the Boat Top of Your Choice
Bimini tops

Navy tops

Stand-up tops

T-tops

Latelest T-tops
Call us at 218-587-2279 for inquiries and get an instant FREE estimate!
Interested in T-tops & other boat tops? 
Give us a call or send us a message using the form below. We look forward to hearing from you.